All publications
FDi Magazine Award for Overcoming Adversity
23.10.2019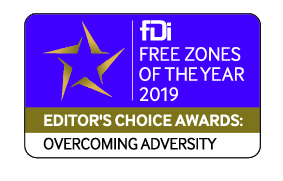 Free Economic Zone «Gomel-Raton» got awarded "For Overcoming Adversity" from the specialized magazine fDi (ForeignDirectInvestment) of the editorial office of the leading business world newspaper FinancialTimes.
FDi analyzes the development of FEZ around the world and recognizes the most promising free zones in the world over the past year. The publication has a history of more than 10 years and publications with a frequency: once every two months and a circulation of 15 thousand copies. The audience of the magazine is investment funds, banks, multinational corporations, as well as representatives of the political and business elite, on whom the distribution of foreign direct investment depends. Together, this is more than 500 million potential investors reading the magazine on an ongoing basis.

The Gomel region in Belarus suffered heavily due to the Chernobyl disaster in 1986, with many people choosing to relocate and foreign investors apprehensive about lingering radiation. FEZ Gomel-Raton was established to overcome this stigma and bring jobs back to the area. In 2018, 48.1% of all investments made in the Gomel region were in the free economic zone and 43.8% of all goods exported from the region were made by its residents.
Getting a nomination in this magazine determines the status of Free Economic Zone "Gomel-Raton" as an international investment platform attractive for business development. A positive assessment of fDi is not just a line on a printed page: the rating of the magazine is recognized by the best experts and the global business elite.
Download fDi Magazine
.