All publications
FEZ Gomel-Raton got two awards from fDi Intelligence
16.10.2020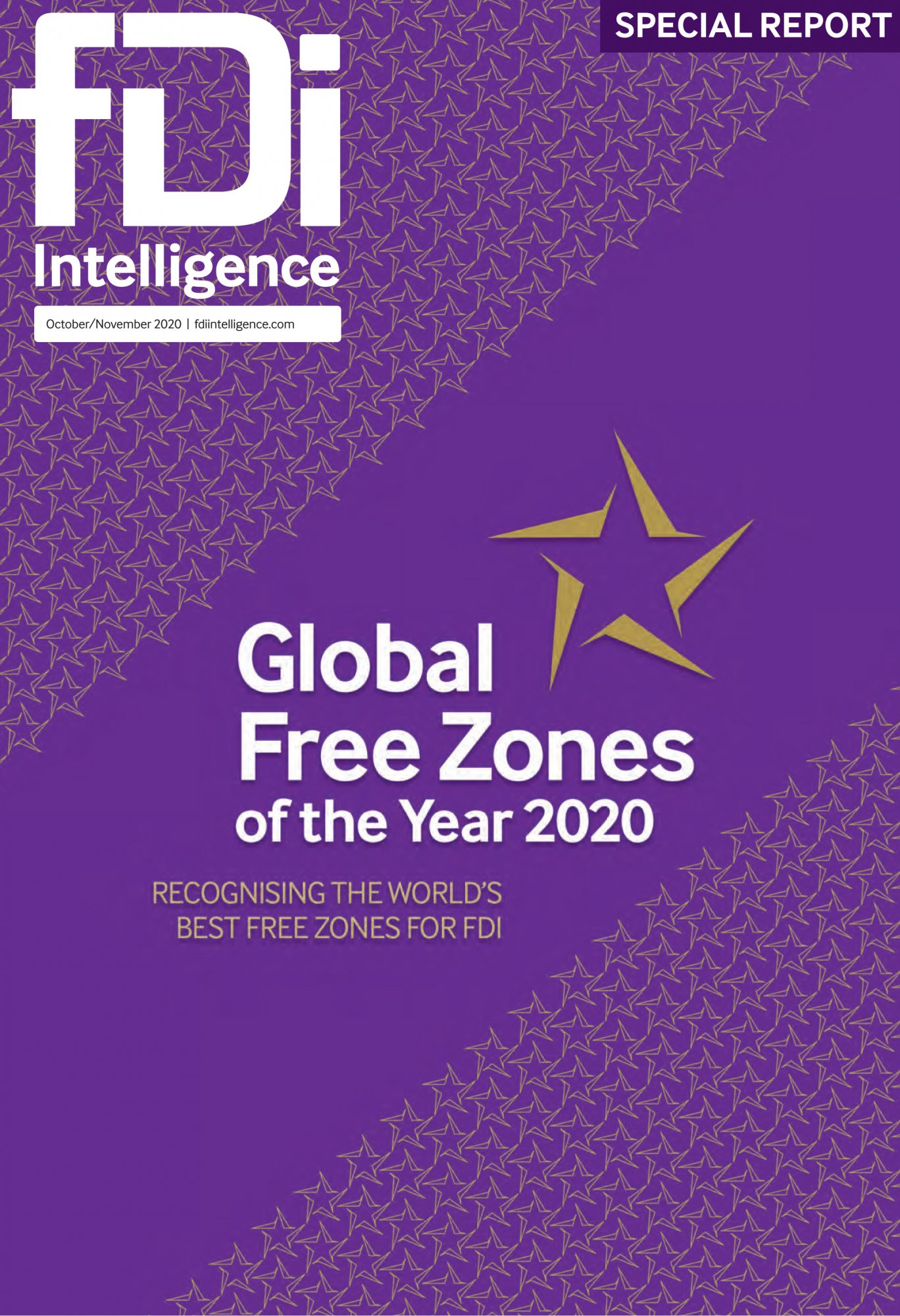 The awarding of the best free economic zones of the world in various categories was held by the specialized magazine fDi (ForeignDirectInvestment) of the editorial office of the leading business world newspaper FinancialTimes on October 15.
FEZ Gomel-Raton got two awards this year. One of them is in the category Appliances, and the other one is for Diversity initiatives.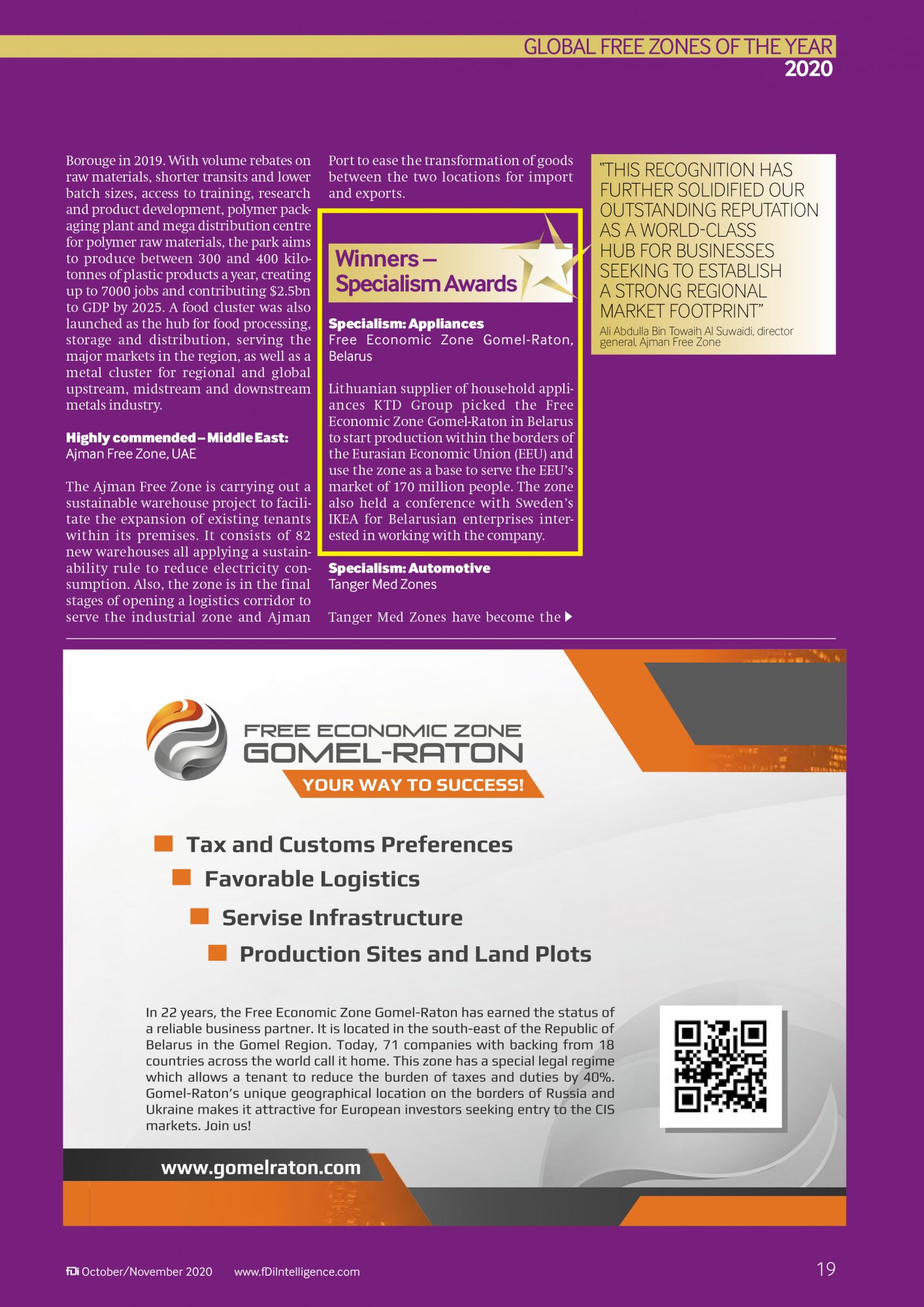 Specialism: Appliances
Lithuanian supplier of household appliances KTD Group picked the Free Economic Zone Gomel-Raton in Belarus to start production within the borders of the Eurasian Economic Union (EEU) and use the zone as a base to serve the EEU's market of 170 million people. The zone also held a conference with Sweden's IKEA for Belarusian enterprises interested in working with the company.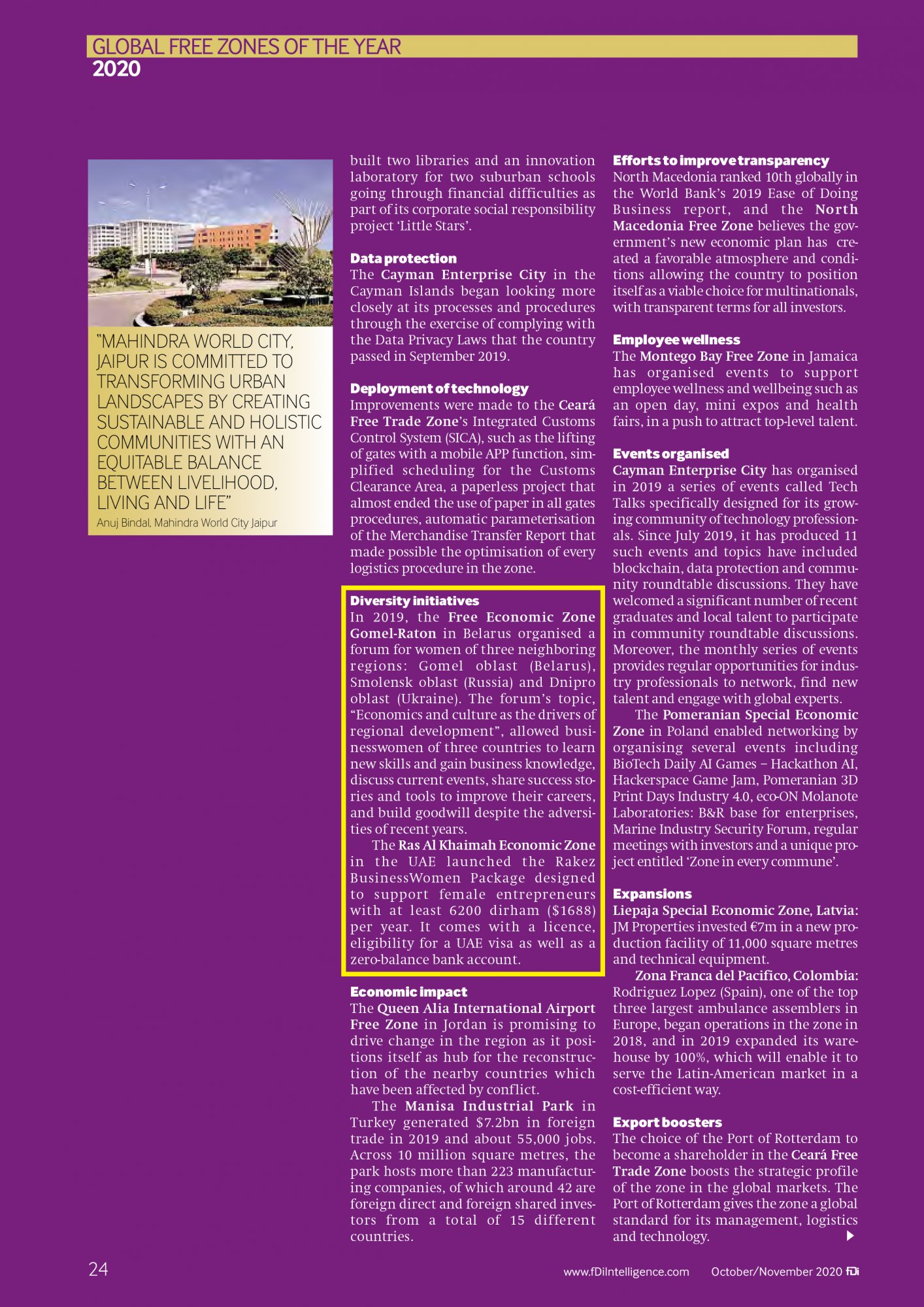 Diversity initiatives
In 2019, the Free Economic Zone Gomel-Raton in Belarus organised a forum for women of three neighboring regions: Gomel oblast (Belarus), Smolensk oblast (Russia) and Dnipro oblast (Ukraine). The forum's topic, "Economics and culture as the drivers of regional development", allowed businesswomen of three countries to learn new skills and gain business knowledge, discuss current events, share successstories and tools to improve their careers, and build goodwill despite the adversities of recent years.
Every year FDi Magazine analyzes the development of FEZ around the world and recognizes the most promising free zones in a particular area.
The audience of fDi Magazine is investment funds, banks, transnational corporations, as well as representatives of the political and business elite, on which the distribution of foreign direct investment depends. In total, this is more than 500 million potential investors who read the magazine on a regular basis.
Getting a nomination in this magazine determines the status of Free Economic Zone Gomel-Raton as an international reliable business-partner. The rating of the magazine is recognized by the best experts and the global business elite.
Videos from the awards ceremony can be found on
fDi Intelligence
The fDi Magazine issue can be downloaded
here
.